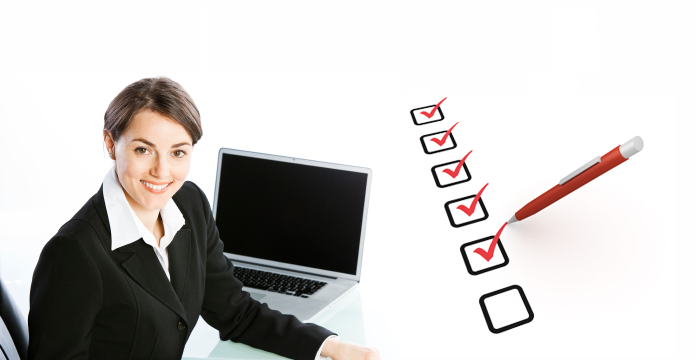 Online survey is a strong feedback mechanism for marketers to know their customer's. It's like a crystal ball which gives insight of customers, what they think about your product and/or services? Are they satisfied with it or not? And much more useful information that helps an organization in building customer loyalty and achieving better marketing results next time. However, while crafting an online marketing survey, it is very important for every marketer to craft it effectively. The format, the design and the questionnaire have huge impact on the survey result as well as the success of marketing survey.

A successful survey needs best practices in planning and execution. In this article, I'll be sharing some best practices and recommendations for building an effective marketing survey.

Keep it short:
Your survey should be short and simple so that your customers can understand what exactly you are trying to know form them. You can start your survey with a short impressive introduction explaining the importance of your survey that will motivate your customers to respond. Ask questions that will actually be meaningful to you for e.g.
Their gender, profession and age group
How long they have been using your product
How much they are satisfied with it
What changes can make your product and/or services better
If you are planning a survey in reference to a marketing event that you might have carried, then your questions should be based in that context . You should structure your survey with multiple choice questions or open-ended questions accordingly to reduce completion time and get quality information. If you are carrying out a survey for particular series of product and/or services, don't ask questions related to other series product and/or services simply to know their interest. Your survey should not take more than 10 minutes to get completed at max. If you have planned a long survey, you can add some value to it by offering coupon or discount.

Create a flow:
Your questions should have a logical flow. You can group your multiple choice questions together and your open-ended questions together. A logical flow helps your customer complete the survey with ease for e.g. If you ask a question regarding the quality of your product, your follow-up question can be regarding its price, whether it's high or appropriate? You can start your survey with multiple choice questions and end up with open-ended questions.

Well – written subject line:
Your email with the survey should have a well-written subject line to gain attention of your customers. You can mention the name of your company to sound familiar to them.

Test your survey:
Make sure you are testing your survey before it reaches your customers. You can start the testing along with your fellow people to know average completion time, which questions are meaningful and which are not, are all questions well framed etc. You can later act accordingly to make desired changes. Once you are done with these things, you can further test your survey in popular browser to make sure that they appear properly to all your customers, and nothing breaks up anywhere.

Know your target audience:
You should send your survey to the right customers and not every customer. For e.g. If you are carrying your survey for a particular series of product and/or services, then you should send it to the customers who have bought them or have interest in them. If you are sending the survey in reference to your recent event, then you should send it to the customers who had attended it. In case it's a general survey, then you can send it to all your customers.

Share survey result with your customers:
Sharing survey result with customers is quite important to build customer relationships. You can let them know what most of the customers think and want, and what action your organization is planning to meet up their need and requirement. This will make your customers interested in your business and at the end your organization will gain more loyal customers.