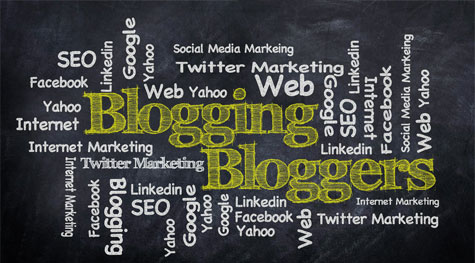 As per a study Internet advertising will make up nearly 25% of the entire Ad market in 2015. Marketers would begin using highly personalized content delivered to the right person at the right time. To enable personalized marketing, it is expected that social media marketing budgets will double of over the next 5 years. Every second, on average, around 6,000 tweets are tweeted on Twitter, which corresponds to over 350,000 tweets sent per minute, 500 million tweets per day and around 200 billion tweets per year (http://www.internetlivestats.com/twitter-statistics/).

The numbers speak for themselves for the tremendous opportunities that twitter as a platform could provide any company to propose their product or service. However unlike other platforms where content is King Twitter requires you to entertain, educate and engage your community before you could move towards sell.

Let's look at a few easy steps you could consider to get initiated to Twitter

1. Set clear goals
You need to be clear as to what you intend to accomplish as you initiate your twitter journey. In your initial phase the objective could be to increase the number of followers and work on engaging the follower community, you could than move towards higher goals of getting website clicks and email addresses or App installs by leveraging appropriate twitter resources.

2. Be clear on your target audience
Most important goal would be for you to create a list of followers that are relevant to your business, it is not cool to have thousands of followers who have no interest in what you do. Look out for people who have tweeted on topics that are related to the industry and segment that is relevant to your company. Search for hashtags, keywords and engage with your targeted audience by following them

3. Engage
Now having created a strong audience you need to engage them before you get to selling. Look out for mentions about your company business, try providing answers to questions, share relevant research/post or create your own content related to your industry. As a rule of thumb create about 30% of your own content, use 50% shared content and 20% could be content to promote. Be genuinely helpful and engagement would certainly happen.

4. Use Lead Generation cards
Twitter allows you to create campaigns with lead generation cards, your Tweets will be promoted to a targeted group of users and will include a Lead Generation Card. Lead Generation Cards include an image, an offer and the user's name and email address pre-filled. With one click, they can safely and securely send you their contact information without leaving your Tweet.

When setting up your Lead Generation Card, use a relevant image and compelling copy. You're asking for users' emails, so be sure to offer them something valuable in return. Some businesses have seen success by offering interesting content, entries to sweepstakes and coupon codes. Make people feel special with exclusive offers – words like "get", "win", "enter", "receive", "find" and "sign" often inspire action.

Once someone submits their email address, your job's not done – your leads want to hear more from you. Send them a welcome email and onboard them into your marketing communications.

5. Set a budget and measure your campaign
Target users for displaying your content who are already interested in topics related to your business. Twitter offers several methods to narrow down your target audience like Keywords, interest, followers, geography and gender, use these filters to reach out to the most relevant audience.

Follow the below mentioned guidelines as published by twitter to stay on top of your campaigns.
Lead Generation Cards are priced on a cost-per-lead (CPL) basis, meaning you'll only pay when someone submits their contact information through your Lead Generation Card.
Set a daily and total budget for your campaign. Your campaign will end once your budget has been met, so you'll never be charged more than you want to pay.
Twitter Ads works on an auction model, which means that you're bidding on access to your target audience. When you win the auction, you'll only pay slightly more than the next highest bidder.
Consider how valuable a lead will be to your business over time, then set your budget accordingly. We'll optimize your bid to get the best results at the lowest price.
Remember: you'll never be charged for organic activity on Twitter. Take advantage of this by supplementing your paid lead generation campaigns with consistent Tweets that engage your followers.
6. Be persistent, Be Presented
Just like other mediums, advertising works when you are persistent, very often companies make sporadic appearances and expect results. You need to maintain the thread of engaging your followers to succeed. There is no ideal number of how much you need to tweet but about 5 tweets a day is a good start to your campaign.

If you are not already leveraging the power of Social media you are missing on a large marketing opportunity that would only grow bigger as the next generation of Internet natives walk into the business world and start establishing themselves. Get started now with a social media campaign that works for your business.

Reach out to a PMAM CRM Social Media Consultant today and we would guide you through the entire process at no additional cost.